The following workshops are open to everyone and will be held online using Zoom. Please register early and support the continued coordination of these workshops. There's no fee to attend and donations to the temple are appreciated.
An Hour of Laughter, Joy and Peace
Join the Calgary Buddhist Temple on Sunday Sept. 20, 2020 from 1pm – 2pm as Candice Macpherson will be leading a 1hr online/ZOOM Laughter Yoga workshop.
Laughter yoga consists of: Deep breathing exercises, clapping, chanting, tapping, gentle stretches, laughter sounds and laughter exercises followed by a relaxing meditation at the end.
Candice will share the many physical, mental, emotional and spiritual health benefits along with how you can use laughter breathing and meditation throughout your day to create more health, love, joy and peace.
Laughter Yoga is for all ages and abilities. For this online workshop, we will do all exercises from a chair.
Click here to register for Laughter Yoga
Finding Inner Peace – Introduction to Tension Releasing Exercises (TRE®) for Stress Management By Sara Clark (MSW, RSW, REAT and TRE®-CP)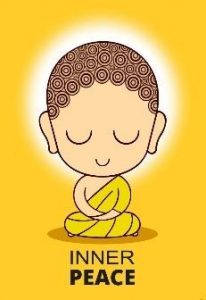 Sara is a TRE® Certified Provider (TRE®-CP) and on Thursday, Oct 15 from 7:00-8:00pm, the Calgary Buddhist Temple is pleased to have her presenting on Tension Releasing Exercises (TRE®). TRE® is a complimentary, integrated health practice that can be used by almost anyone regardless of age or ability. It is self-empowering, self-initiating and self-regulating. In this online workshop, you will learn about:
What is Stress
What is Trauma
Our bodies response to stress or trauma
What is TRE
Who created it and why
How it can be used to improve your well being