(Japanese Flower Arrangement) Five classes are being offered by Rika Saruwatari, who trained under Ms. Takato Yokoyama. Rika became a certified shihan (teacher) in 2012.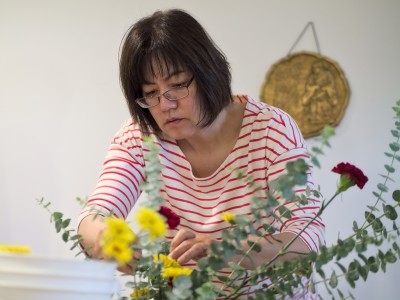 Classes will be held Saturday mornings 10:00 am -12:30 pm on September 16 & 30, October 14 & 28, and November 11 at the temple.  Cost is $175 included tax.  Students must supply their own containers (please ask Rika for suitable size and shape), scissors and kenzan (frog).  Feel free to ask Rika if you need help selecting your items but these are not supplied as part of the class.
Sorry, no refunds for missed lessons and class size is limited so register early!
Contact Rika at rikaandshiro@gmail.com or call 403-701-0390 with questions or for more information.