Guest speaker, Jeff Wilson, was an engaging speaker at the Temple on Thursday, Nov 2 at the Temple.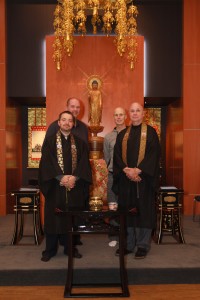 An exploration of how the specific events in the lives of Shinran and Rennyo led them to fashion Buddhist principles of radical welcome, and how this relates to the present world situation of refugees, homelessness, and social instability.
Thank you to Jeff and to everyone who attended!
Dr. Jeff Wilson is a Professor of Religious Studies and East Asian Studies at Renison University College, University of Waterloo. He is the author of "Mindful America" and "Buddhism of the Heart."